"All that really belongs to us is time, even he who has nothing else has that."    –Baltasar Gracian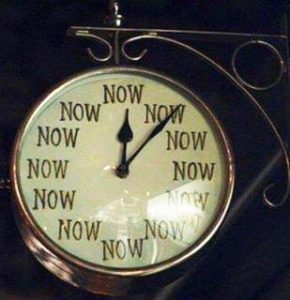 We can't really make time, can we?  Not really.  However, we use a key strategy to make the time we do have be much more efficient.   How?
Your time behavior.
First, a few questions about your time behavior.
How much time do you spend daily or weekly to plan how you will use your upcoming time?  By plan, I mean that you are looking at your calendar and your To Do list to determine how you will use your time.
My theory is that we do not spend enough time planning how we use time.   If we did this on a routine basis, then I believe that effort would pay off in a huge way.
Why is this important to do?
When we routinely take time to plan and think, we:
Set our intention mentally
Program our subconscious on how we want to use our upcoming time
Determine what goes on the calendar and what stays pending on the To Do list
So how much time should be allotted to "plan" our time?
The short answer is:  "Whatever it takes!"
The real answer is:  "Get in the habit of planning your time on a daily basis."
You will be amazed at what happens when you consistently plan your time.   My goal for you is that through heightened awareness you will experience the true value of time, your intention and your results.
For the next week, enter on your calendar a 15 minute slot of time where you PLAN USE OF TIME.
At the end of the week, see if you have accomplished more through planning daily.
Let me know your planning success at Lauren@LaurenMidgley.com.
How many days did you do it for.?
What was the outcome?
Are  you likely to continue planning?